Dear ladies, how many times have you asked this of your husband, your son, your brother, one of the men in your life?? And how many times have you asked yourself why they won't.  Here are some thoughts about how to solve the problem.
Today I was driving my son to his high school about a mile away, and I couldn't help but notice the other young men on the road walking there.
It was a freezing cold morning, 33 degrees, which is cold enough for me, and for the others on the road apparently, except for my son and at least one of the other young high school men I saw.  My son wore shorts with a sweatshirt over his t-shirt, and he happened to be in a car, although he would have thought nothing of walking had I not been able to give him a ride.
The other young man, similarly, was in shorts, but he omitted the sweatshirt and walked the entire freezing cold mile-plus in just those shorts and a summer-weight t-shirt, along with short socks, athletic shoes, and a backpack.  But that was it!
Nope, wasn't even a collared shirt, it was a tee.
And all I could think was, "Didn't you want to wear a coat??!"
Then I looked and saw a few other young men walking who were bundled from heat to toe: down-type jacket, hood up, jeans, warm socks and shoes, hands stuffed into deep pockets.  "Okay, I thought," at least you understand.
Well, or at least your moms understand and were naggish enough to insist on your dressing warmly, even if it did leave you irritated, embarrassed, and annoyed, not to mention just flat-out angry (is that why your head was down so low and there was such a grimace on your face).
Which is when I thought: "Understand what??"  That it's cold?  My son and the other young man certainly understood that too. Or that you'd be warmer if you had a coat on?  They understood that too.
So what exactly was I asking?!  Probably this:  Wouldn't *I* be warmer if you were wearing a coat??  After all, just looking at you makes me chilly.
And then I remembered the seriously-forgotten fact that keeps getting pushed under the rug in our culture:
*insert drum-roll, trumpet fanfare*
Men are different from women!!
So now I re-thinked my thoughts and discovered that when I looked at the situation through the eyes of the braver two young men, I came up with entirely different ideas.
For one, I realized that men see the cold differently than women do.  For one, their body temperatures, according to some studies, seem to run slightly warmer.
But the main reason men see the cold differently has more to do with psychology than physiology.
Men, in general, often see the cold as a challenge, and because of their innate sense of protectiveness, they are driven, often compelled, to overcome that challenge.  This is because they want to build their own endurance in order to be ready to protect, to provide, to lead.
They speculate that if the grid ever goes down, somebody will have to be able to handle themselves enough to find and make heat for the family; if there's ever a civil war, somebody will need to fight in any sort of environment, and so on.
Now I know that we ladies do not think about things like this, but I can assure you–they do.  And actually, I can say that if those extreme events ever were to really happen, I sure would be happy that I had a rugged, determined man in my house who wasn't afraid of the dark, the cold, the extreme.
Now are my son and his summer-clad counterpart locked in an imaginative reverie about all of this as they're braving the cold in their summer shorts? Absolutely not.  Or . . . well . . . maybe not.
But there is a very good chance that they'd had at least a fleeting thought about seeing how it would feel to walk to school in the freezing cold and whether or not they could endure it.
The reward for them is that they will most certainly endure, and the prize will be that they will have built their grit, their gutsiness, their stamina, their strength . . . in order to be able to protect . . . you . . . someday . . . if ever it is necessary.
And that, dear ladies, is why he doesn't want to take his coat.
Now I know you're thinking that it's useless for him to want to build his endurance this way.  But is it really useless?  I don't think so.
I would offer that in fact, he is, at least in a historical sense in any other culture even as recent as the 1800s, able to fight in a war, sail, or even captain, a ship across the ocean, take and provide for a wife and children, etc.
Yep. Here's one: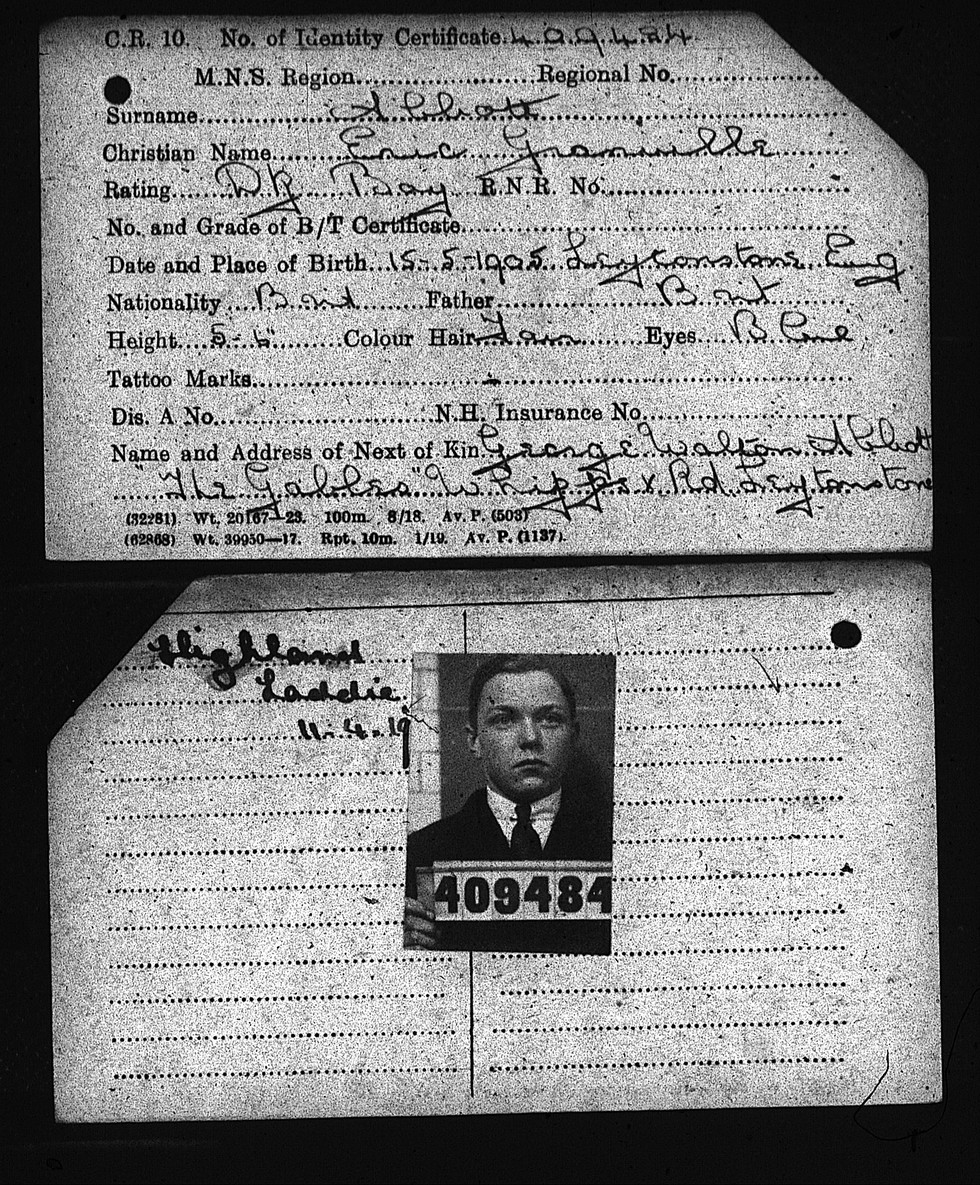 Eric Abbott, age 13, employed on the Highland Laddie, 1919
Now please don't imagine that I'm trying to wrench your son from middle school and send him off on a sailing ship!!  Remember that I'm talking about other times and cultures.  But I am doing it to emphasize that your man, even your young man, is far more capable of tests of endurance than you might think he is–or want him to be.
So why not allow him to develop his manliness? Why not even praise, encourage, affirm, his manliness?
"Wow, son, you're rugged, that's for sure."
How might it feel to say that?  I can tell you that it would feel great–and the only thing to top that feeling would be the satisfaction you'll get when you see the sense of peace on his face as you're saying it.
And finally, how can we apply this to other areas of our lives with our men?
Well, for one, when they are young, watch how they will want to manifest their manliness in ways like this, and try to offer affirmation rather than insisting on your way.   If they make a poor decision one time, they will surely remember the next time, or the next next time, and the lesson will be far more effective if they've learned it themselves rather than from your nagging.  It's also an easy way to help them learn to make decisions young, and when they're older and their decisions have greater consequences, they will by then have built better skills for making good ones.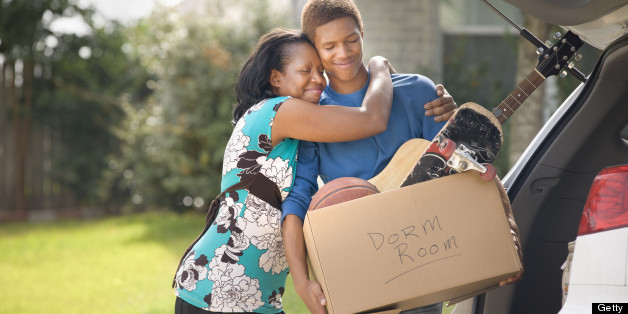 As a side note: one friend told me that her husband often sleeps on the couch because it helps his back pain, but the curious thing is that when he does this, he never uses a blanket, no matter how cold the house might get.  Why?  Is he building endurance too?  Perhaps.  Either way, is it better to nag him because he "might catch a cold," or to affirm his endurance and determination.
I say "affirm his endurance and determination."
This timeless classic,
Fascinating Womanhood,
is highly recommended!